Managed offices are something of a crossover between traditionally leased office space and flexible serviced offices. They provide the privacy, security, brand identity, and certain tenants' rights associated with traditionally leased office space, together with bespoke elements taken from the serviced offices workspace model.
Managed offices are popular with SMEs and larger organisations – organisations that like to have their real estate solutions sit somewhere on the spectrum between leased space and serviced offices. Companies that are possibly too large to take space within a serviced business centre, on a practical and preferential level, yet do not wish to commit to a traditional leasehold deal as they favour elements of flexibility in their occupation terms, and they want the additional options associated with more flexible models – options such as call handling, inclusive rent, easy-in and easy-out terms and so on.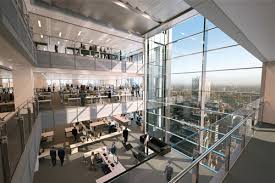 As the business world demands more flexibility in office space solutions, more and more organisations of varying sizes, from a whole range of sectors are choosing managed offices.
Managed office space is now available in the traditional central business districts of most towns and cities in the UK but also in alternative districts, and out of town locations such as business parks.
Organisations are not just utilising the managed office space model for their office space requirements but are also utilising them for other workspace solutions. For instance, many banks, credit card companies, travel agencies and utility companies now utilise managed office space solutions for their small, medium and large call centres.
The team at Rent Offices have over five decades of professional experience in understanding clients' requirements and sourcing them the perfect bespoke office space solution to suit their needs.
Get in contact today to let us know how we can help.